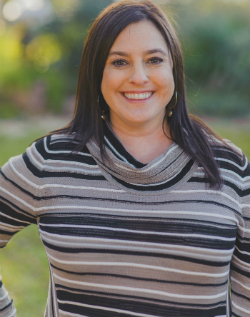 Your Hometown REALTOR
Firefly Realty is a full service real estate company owned by a local who grew up in Cisco, TX. I love our growing community & I can't wait to help you find the property of your dreams whether it be the adorable home on the corner with a picket fence, that 100 acre ranch you've always wanted, or the perfect building for your business.
However, if it is time to move on and sell your property, I would love to list your home, ranch, lot, or business and guide your through the selling process. It can be a roller coaster ride, but I strive to eliminate as many bumps and loops as possible.
Warmest Regards,
Misty
P.S. Interesting tidbit on how Firefly Realty got its name: After spouting out numerous names for our company, we finally narrowed it down to a few including Firefly Realty. It just so happened that a lightning bug, AKA firefly, flitted around the room that night before I drifted off to sleep. "It must be a sign," we thought, so Firefly Realty quickly became our company name.
These magical creatures bring back fond memories of growing up in a small, Texas town running around on hot, summer nights chasing lightening bugs or catching them in a jar. It was a time when we watched our manners, respected our elders, kept our commitments, and telling a lie was a punishable offense. It represents a time of innocence which I hope to never forget. This small-town hospitality where we can all drink sweet tea out of a mason jar on the front porch and chase the fireflies at night are the founding principles of Firefly Realty.
Here is a borrowed saying or quote that I love from an unkown author:
"Remember to stop and chase the fireflies."